<![if !vml]>

<![endif]>
The

League begins on August 22, 2017.
WE DON'T GIVE UP! ON TUESDAYS WE LIVE UP!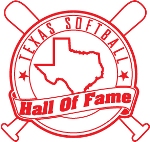 TEXAS SOFTBALL HALL OF FAME MISSION STATEMENT and your mission if you choose to accept it, is to lead softball events that promote sportsmanship,
to protect the integrity of the game, to provide a caring atmosphere, to enhance the well-being of all people of good will who participate, and to honor commitment to our softball community.
"This is how the heartbeat of Texas softball makes an impact and a positive difference." Ralph Hall
"Our mission has been tested by both time and circumstances. It began as a sacred promise, but has been transformed from great words of hope into a lifestyle of genuinely caring, a disciplined willingness to continually improve, and a commitment to generously give." Ralph Hall
DR. KURT GRIESSER, CHIROPRACTIC CLINIC, YOUR SPORTS CHIROPRACTIC CENTER"
281-342-5337 Tell 'em Ralph sent you
ROLAND'S PAINT & BODY SHOP
713-693-9917 or 281-923-8182
Tell 'em Ralph sent you
"If we are all created equal, why am I in second place?"
<![if !vml]>

<![endif]>
"The significance of your life is determined by the positive impact it has on others." Jackie Robinson

721 Leagues - Let's Celebrate
"If you think about it, talk about it, and are committed to it, YOU CARE about it." Ralph Hall, Jr. 12-1-2016

Ralph and the other leaders with him have been relentless in their pursuit of Sportsmanship. We may never be perfect in sportsmanship, but in the process we have played, are playing, and will play some great games.
2-8-17
"The places where chooser comes before loser are in the dictionary and here." Ralph Hall, 3-25-17

"You can't always get what you want, but when you are in His softball family - you get what you need." Ralph Hall 5-16-17
To recognize the mess - good
To understand the messages - great
To develop a heartfelt relationship with the Messenger -PRICELESS. Ralph Hall, Jr.
Tuesday League Schedule

COMMUNITY PARK IN MO. CITY, TX.

281-342-0789 - Ralph Hall

2 HR, 1 up, Negotiable
1
ARMAGEDDON
2

LOS HOMIES

3
MISFITS
4
WINDOW BREAKERS
5
NASTY HABITS
6

TEXAS HEAT

7

AVERAGE JOES

8

DTP

ralph@txsoftballhalloffame.com

July 18, 2017 281-342-0789 after 5:30 for Weather Information

| | | | | |
| --- | --- | --- | --- | --- |
| Times | Field #1 | Field #2 | Field #3 | Field #4 |
| 7:00 | | 2-6 | | 3-5 |
| 8:00 | | 1-4 | 2-3 | 6-8 |
| 9:00 | | 4-5 | | 1-8 |

July 25, 2017 281-342-0789 after 5:30 for Weather Information

Times

Field #1

Field #2

Field #3

Field #4

7:00

3-4
5-6

1-7

8:00

3-8

2-5

6-7

9:00

4-8

1-2

5

-7

Decisions on weather and field conditions are announced on our weather information line: 281-342-0789 AFTER 5:30 each Tuesday.

TENTATIVE August 1, 2017 281-342-0789 after 5:30 for Weather Information

| | | | | |
| --- | --- | --- | --- | --- |
| Times | Field #1 | Field #2 | Field #3 | Field #4 |
| 7:00 | | 5-7 | 2-6 | 4-8 |
| 8:00 | | 7-8 | 2-3 | 1-6 |
| 9:00 | | 7-6 | 3-5 | 1-4 |

TENTATIVE August 8, 2017 281-342-0789 after 5:30 for Weather Information

| | | | | |
| --- | --- | --- | --- | --- |
| Times | Field #1 | Field #2 | Field #3 | Field #4 |
| 7:00 | | 2-4 | 6-7 | 5-8 |
| 8:00 | | 1-3 | 2-7 | 4-5 |
| 9:00 | | 1-8 | | 3-6 |

August 15, 2017 281-342-0789 after 5:30 for Weather Information

Times

Field #1

Field #2

Field #3

Field #4

7:00

3-7

4-6

2-8

8:00

3-8

1-5

4-7

9:00

5

-6

1-2

The next season may begin on August 22, 2017
In 2017 all participants must sign the proper form before playing.
THE FORMS ARE FOUND HERE: Ground Rules & Announcements page
In 2017 all participants banned by Houston Sportsplex are also immediately and automatically banned by Texas Softball Hall of Fame at any and all locations where we do business and are subject to the same consequences, including trespassing charges.
Balls: ONLY TRUMP STOTE AK-RP-ASA A-Y cor.52 Balls
We play USA with rule modifications.
Team insurance is available through the Texas Amateur Athletic Federation (TAAF) and the Amateur Softball Association (USA) and that such insurance coverage is recommended by Texas Softball Hall of Fame for the protection of participants in the program.
In 2017 Women are not allowed to play in the men's league, unless their team is registered as a COED Team.
USA Insurance Program by Bollinger
Banned Bats are the 1. Miken Ultra, except 2013 , 2014, 2015, 2016 or 2017 with a stamp. 2. Miken Ultra II. 3. All Titanium bats 4. On Tuesday all other bats 1.21 for seniors 50 years or older are allowed, if the bat is marked with the tape authorized by the director or the director's representative. 5. All bats 1.20 and below must have an Approved Association designation on them. Example: ASA, ISA, NSA, USSSA,USA. 6. No player, man or women, will be allowed to swing a No Association designated bat or a Senior Softball designated bat. Use of a bat with graphics not applied by the manufacturer will be the use of an altered bat and subject to the consequences under the rulings of Texas Softball Hall of Fame.
Neither men or women may not hit with any banned bats. The consequence of entering the batters box with any of these bats is ejection of the bat and the batter is called out. Also, if the bat is used, the batter is out, a dead ball is declared, and all base runners return to their bases. Ejection of the batter from the game is required, if in the judgment of the umpire, he or she argues excessively or comes to the plate a second time with a banned bat. Additional suspensions or consequences may be added by the Director. Safety is more important than winning and cheating by using any illegal, altered, or banned equipment is unsportsmanlike and unacceptable. All Texas Softball Hall Of Fame events play on the Recreational level and not the Championship level of play.
It is recommended that pitchers or other defenders wear shin guards or helmets if they feel the need to do so. Face masks are allowed for the pitchers. They are not mandatory, but are recommended. It is also recommended for each participant to carry a waterproof container or baggie for storing electronic devices in a way that protects them from rain.
The 2017 pitching rules LISTED BELOW are designed to give some protection to the pitchers, are in effect.

1. The height limit on a pitch is 10 feet. 2. The pitcher may deliver a pitch from up to 6 feet behind the rubber. 3. Any line drive which hits the pitcher or in the judgment of the umpire the pitcher uses his glove as a shield to protect himself from a ball that would hit him, is a dead ball, batter is out, and no runners may advance. As a clarification, this means that any ball hit close to, near, or nearby, the pitcher is always a live ball and never an out, even if he steps out of the way. 4. If a hard hit ball hits the ground or the pitching plate before hitting the pitcher or his glove used as a shield, it is a dead ball, batter is out. 5. When a player comes out of the game because of a batted ball, the bat may also be confiscated by the umpires, the Director, or the Director's representative for testing purposes. Failure to surrender the bat when requested to do so will immediately disqualify the player from eligibility to participate and may cause a forfeit of any win for his or her team.

The League line is 281-342-0789 <![if !vml]><![endif]>The Weather line is 281-342-0789

Tiebreakers: 1.Record 2. Head to head 3. Playoffs for identical records with even splits on head to head.
Parents or guardians need to watch their children at all times.
No alcohol is allowed in MISSOURI CITY Community Park.
Please do not bring any roller blades, scooters, skates, remote controlled cars or airplanes, skateboards, or PETS, except guide dogs, to the fields during warm ups or the games.
<![if !vml]>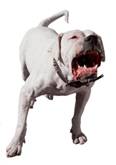 <![endif]><![if !vml]>

<![endif]><![if !vml]>

<![endif]>LOL
2017 League Payment Policies & FEES: USA Sanction Fee is $30
The Softball League Entry Fee for Tuesday Men's - $395.00
Umpires: $15 per game (10 Games Per Season)
"The price of success is hard work." Vince Lumbardi
ALL ENTRY AND SANCTION FEES MUST BE PAID IN FULL ON OR BEFORE THE 1ST LEAGUE NIGHT. Teams who do not pay in full on Week one risk being removed from the schedule or paying a late fee.
Click here Ground Rules & Announcements page for Altered or Illegal Bat Policy Effective: November 2, 2008
"If you respect our history and if you care about our presence,
you may wear the TROPHY OF HONOR in our future."
Ralph Hall
---
"WE DO NOT INVITE THE GREAT TEAMS TO HUMBLE THE REST. WE INVITE THE HUMBLE TO BECOME GREAT." RALPH HALL

To recognize the mess - good
To understand the messages - great
To develop a heartfelt relationship with the Messenger - PRICELESS.
Ralph Hall, Jr. 10-5-16

"This is softball by design and not a result of random, mindless, or purposeless misleaders." Ralph Hall, Jr. 10-13-16