TEXAS SOFTBALL HALL OF FAME MISSION STATEMENT and your mission if you choose to accept it, is to lead softball events that promote sportsmanship,
to protect the integrity of the game, to provide a caring atmosphere, to enhance the well-being of all people of good will who participate, and to honor commitment to our softball community.
"This is how the heartbeat of Texas softball makes an impact and a positive difference." Ralph Hall



E-mail
The Texas Softball Hall of Fame

<![if !vml]>

<![endif]> LOL
"Knowledge, perspective, and skill are all worthless, if you don't actually have the motivation to play ball." Ralph Hall 3-27-10 GET MOTIVATED - LET'S PLAY BALL!

ralph@txsoftballhalloffame.com

<![if !vml]><![endif]>

YES, WE PLAY !!!

<![if !vml]><![endif]>
"WHILE OUR CULTURE DIEFIES THE LESSER GOD OF TECHNOLOGY, WE WOULD DO WELL TO REALIZE THAT WE ARE ALL LIVING KEYBOARDS TOUCHED BY THE BREATH OF GOD. THE TIMELY CHALLENGE FOR EACH KEYBOARD IS TO WRITE LOVE LETTERS TO ALL AND HATE MAIL TO NO ONE." RALPH HALL


"THE BRIGHTEST IDEA IS ONLY A DARK BLEEP ON THE MONITOR OF LIFE, IF COMMUNICATION DOES NOT HAPPEN." RALPH HALL


<![if !vml]><![endif]> CALL RALPH HALL 281-342-0789


"The Texas Softball Hall Of Fame is built slowly over a lifetime. It is the sum total of every dream come true, every right decision, every promise kept, every positive thought, every timely word, and every heartfelt prayer. It is energized by the generator of honorable work. It glistens with the twins of humility and generosity. It is a precious place constructed with the bricks of tournaments and the mortar of leagues. It is a lifestyle of courage, faith, and skill which grows the seeds of greatness in the soil of sportsmanship. It is a place in the heart of service, where God looks when He smiles.

LET'S PLAY BALL! Ralph Hall 11-29-05

"With vision, courage, and skill we plan the games. With cooperation, commitment, and caring we lead the people." RALPH HALL 9-15-07

"What causes us to be in the right time and the right place in history is the grace and favor of God." One touch of HIS grace gives us life. One touch of HIS favor does more than we can do in a lifetime of our own efforts. Ralph Hall 6-12-07

<![if !vml]><![endif]>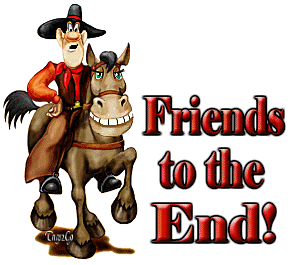 <![if !vml]>

<![endif]>
"My friends are like quiet angels who lift me to my feet." They know when this heart has the courage to move these legs in the right direction. Other legs will follow in the steps of sportsmanship. As the footsteps echo in the Halls of Honor and Honorable Mention, I will ask a simple question. Are those your steps I hear, my friend? I'm listening. Ralph Hall 12-12-07
"There is double honor for the mature, who leave the ballpark filled with awe and wonder! They are called to be the biggest winners and are chosen for higher purposes. Ralph Hall, Jr.10-13-16
"This is softball by design and not a result of random, mindless, or purposeless misleaders." Ralph Hall, Jr. 10-13-16
YES, WE WILL PLAY!